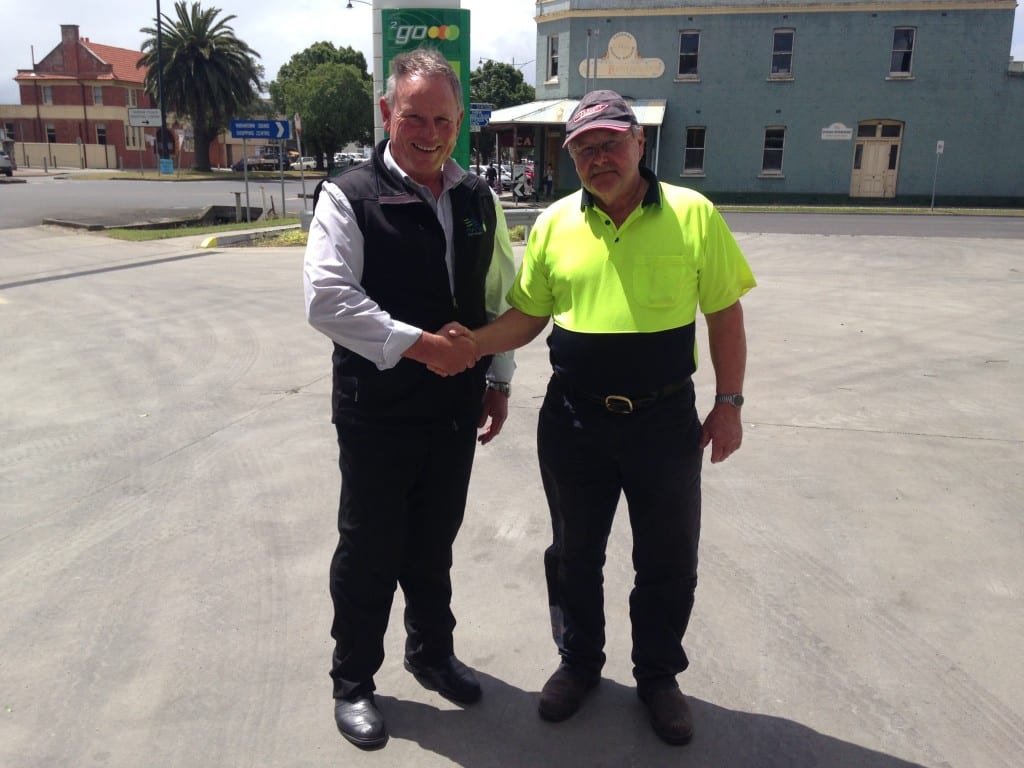 Long time Evans customer Rod Pearson of Hedley has taken out the major prize in our recent Evans Insider competition.
Having never won anything his whole life, Rod said he was mighty surprised to hear we we let him know he'd won a year's supply of free fuel.
"I'd like to thank Stuart and all the staff at Evans Petroleum for the terrific relationship we've had trading over many years," Rod said.
To enter the competition, customers had been asked to sign up to email statements and our Evans Insider mailout list.
The following customers were competition runners up and will be receiving $50 BP vouchers:
Ed Carmody, Leongatha
Marnie Abernathy, Leongatha
C&L Stainless, Leongatha
Captains Cove, Paynesville
Prezioso Transport, Morwell
Sonya Denbrok, Fish Creek
Anthony Wilhelm, Warragul
Chris Furness, Bena
Colin Dowel, Korumburra